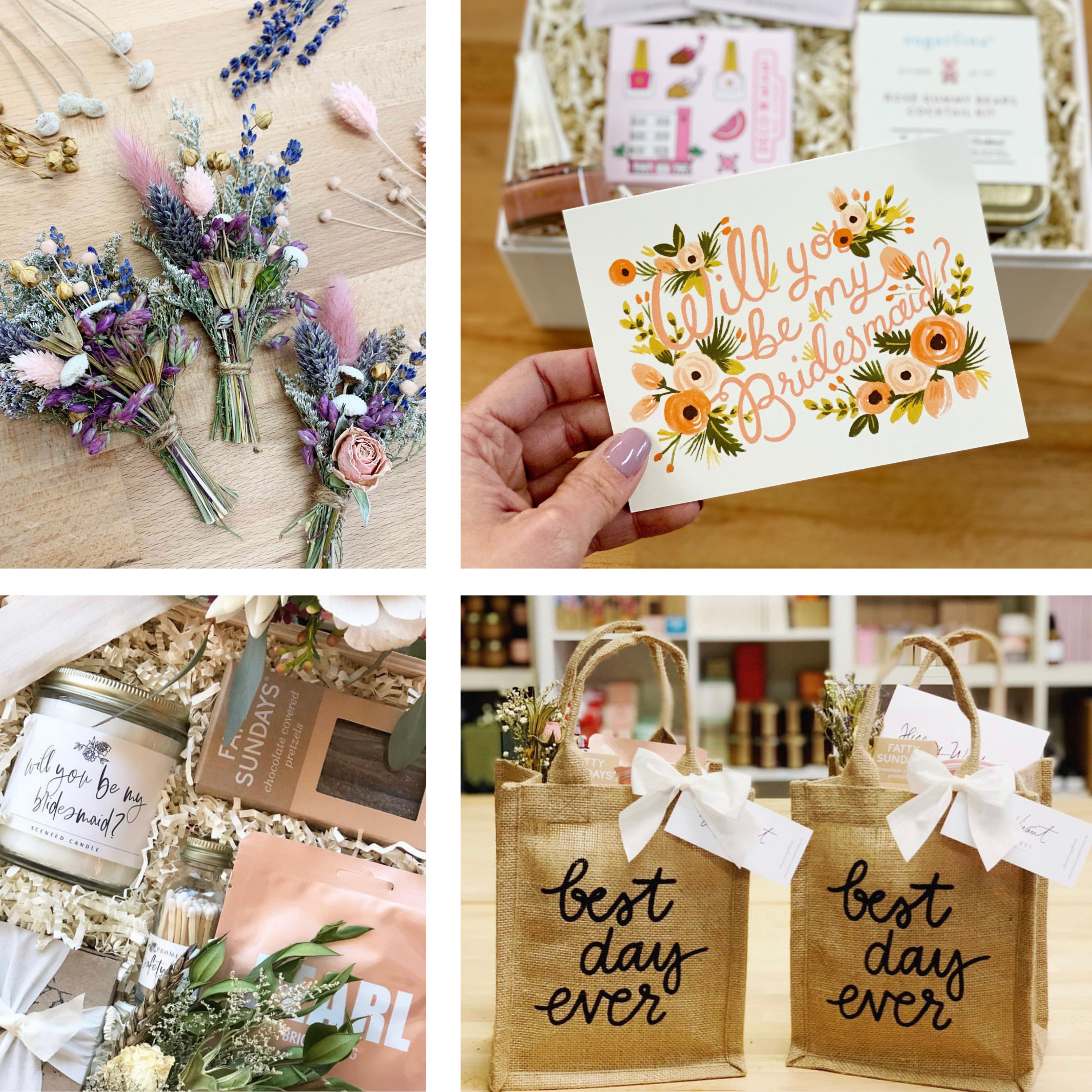 Shop Bridal Collection
Weddings + Engagement
You're getting married? How exciting! We work with brides to curate the most beautiful gift boxes. After all, you really want your bridal party and guests to know exactly how much you care for them.
Planning Ahead
Whether you're asking your bridesmaids and maid of honor the big question or looking for travel-friendly options for your wedding guests, we've got you covered at any budget (and any color scheme.)
Fill out the form below and we'll get back to you by the next business day.
Back to the top