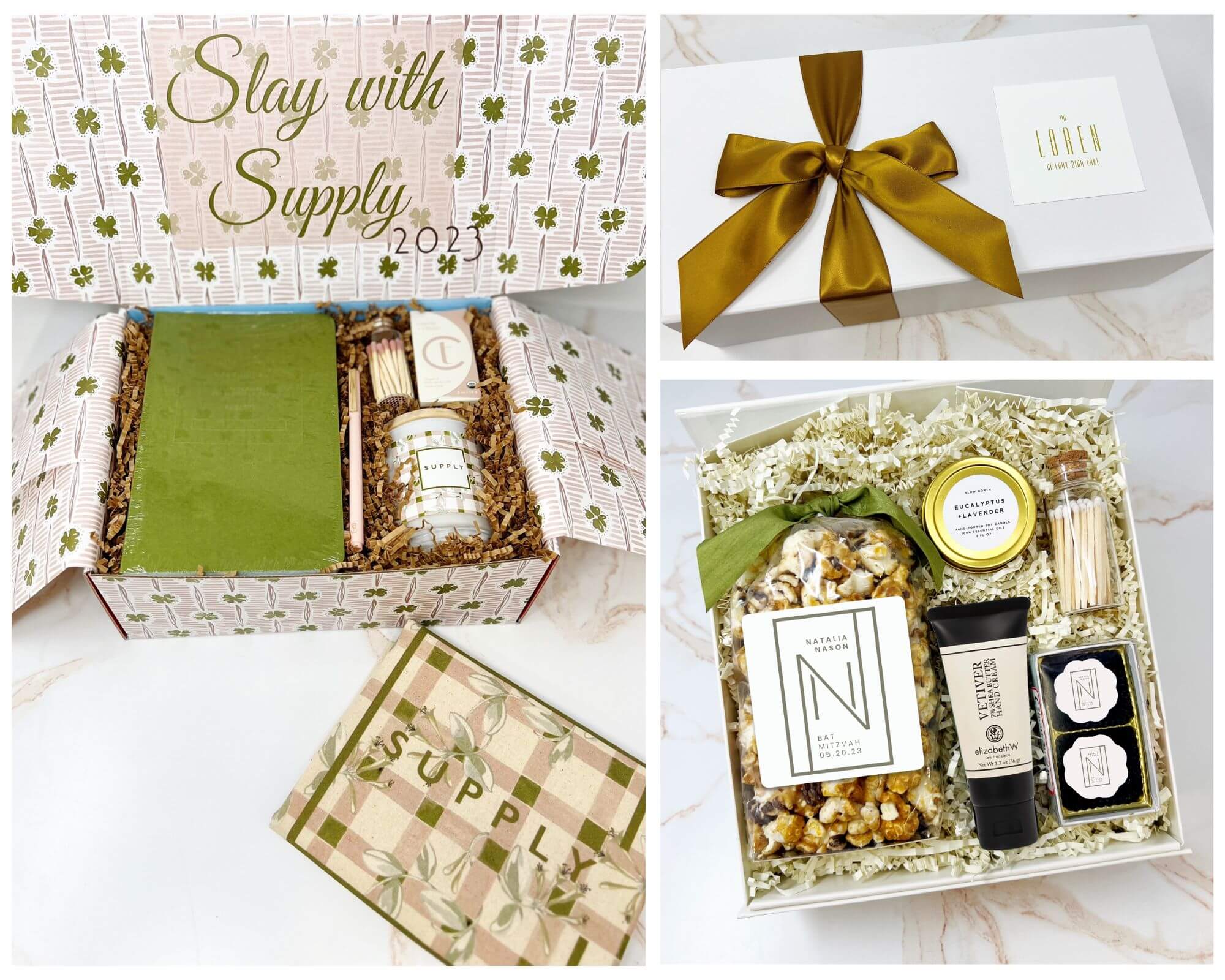 Corporate Gifting
Looking for the perfect gifts for your clients or team? Need a batch of branded boxes for executives? By allowing us to customize gift boxes for your business, you can get back to what's most important. Whether it's for the holidays, onboarding or a celebration, we can curate the perfect gift for any occasion.
We Make It Easy
We can incorporate your logo and brand colors and even source custom products just for you. Custom corporate gifts start at around $45 and we ideally need 1-2 weeks notice for more than 40 gifts. All beautifully packaged and delivered exactly when and where you need them.
We would love to work with you to customize special and unique gifts for your company this year — for any reason or season! Please complete the form below with as many details as you can and we will get back to you within 24 hours.
Corporate Catalog
Back to the top